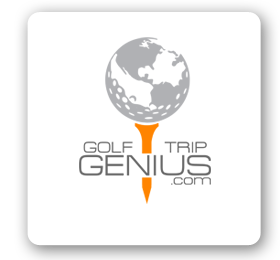 Golf Genius Software is an international company of dedicated professionals who have a dual passion for building great software and for the game of golf. In 2010, the company released
GolfTripGenius.com
, the industry leader in online golf trip software—used on over 10,000 golf trips.
GolfLeagueGenius.com
was launched in 2012 as a fun and efficient way to manage social and competitive golf leagues, outings and tournaments with users spanning 40 states and 30 countries.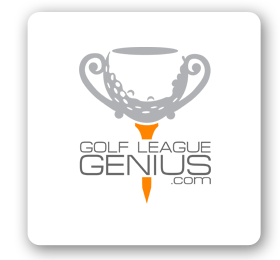 Where Passion Meets
Genius
Mike Zisman

Mike Zisman

President/CEO mike@golfgeniussoftware.com

Mike Zisman has a long career in building and managing successful businesses. In 1979, Mike founded Soft-Switch, the leading supplier of software and systems products to interconnect electronic mail systems. Soft-Switch was sold to Lotus Development Corp. in the early 1990's, where Mike eventually became CEO. IBM acquired Lotus in 1995, and Mike went on to become a Vice President in the IBM Corporate Strategy Group, and served on the IBM Worldwide Management Council and the IBM Corporate Technology Council.

Mike earned a BS in chemical engineering from Lehigh University, a Masters in Systems Engineering from the University of Pennsylvania and a Ph.D. in Decision Sciences from the Wharton School at Penn. His long-standing interest in scheduling problems is the genesis of GolfTripGenius.com.

Mike is a member of Merion Golf Club, Saucon Valley Country Club and Sea Oaks Country Club. He is passionate about the game of golf and the camaraderie that it fosters.

Eric Whitten

Eric Whitten

VP Technology eric@golfgeniussoftware.com

Eric Whitten is the Vice President of Technology for Golf Genius Software. In his 10+ years of working with web technologies, he has helped companies deliver exceptional user experiences, and achieve deep insight into their operations through advanced business intelligence tools. Prior to joining Golf Genius Software, Eric helped grow several other startup companies in the webcasting, real-estate, news syndication and social networking markets.

In his free time, Eric can generally be found in the kitchen or on his bicycle. He resides with his wife and twin sons in the Philadelphia area.

Billy Condon

Billy Condon

Director of Marketing billy@golfgeniussoftware.com

Billy Condon is the Director of Marketing for Golf Genius Software. A career in the golf industry was inevitable for Billy, after he skipped skydiving in New Zealand for the opportunity to play golf. He began his professional career at the Metropolitan Golf Association, one of the nation's largest regional golf associations, as a USGA P.J. Boatwright intern and later became their communications administrator and associate editor of The Met Golfer magazine. His responsibilities included promotion of the association and its championships, establishing and growing its social media presence and overseeing development of the My MGA mobile app.

A native of West Hartford, Conn., Billy holds a degree in Economics from Union College.
Steve Sayre

Steve Sayre

Contributing Editor steve@golfgeniussoftware.com

Steve Sayre has been a software marketing executive since the TaylorMade metal wood was first launched. He began his career at General Electric and has worked for a number of large and small technology companies, including several years as SVP of worldwide marketing at Lotus Development, which became an IBM company in 1995. Steve has degrees from Tufts University, the Fletcher School of Law and Diplomacy and the University of Pennsylvania's Wharton School, but he has never been to Q School.

Sadly, his interests besides family and golf are non-existent. Steve is a contributing editor at Golf Genius Software.

Alyssa Rosend

Alyssa Rosend

Marketing Manager alyssa@golfgeniussoftware.com

Alyssa is Marketing Manager at Golf Genius Software. She graduated from Susquehanna University in 2009 with a BA in Public Relations. Prior to joining Golf Genius Software, Alyssa held a number of marketing positions in Philadelphia area firms, where she focused on web site design and implementation of marketing programs.

When not working, Alyssa enjoys watching movies, reading and spending time with family and friends.

Jim Kenesky

Jim Kenesky

Sales Manager - Canada jim@golfgeniussoftware.com

Jim started in the golf business when he was just 13. He has worked in almost every facet of the golf business. Jim joins Golf Genius Software as the Sales Manager – Canada and was born and raised in Hamilton, Ontario. One of Jim's greatest experiences in his junior days of golf was at the age of 14. He was selected to caddy at the Canadian Masters a PGA Tour Canada event. There he caddied for eventual PGA Tour winner Dean Wilson and got his eyes opened up to the world of professional golf and event management. Jim grew from that experience and became a very competitive player as a junior and amateur golfer. He graduated from Mohawk College in Hamilton, Ontario with a 3 year Business Administration Diploma and in 2005 gave up the amateur ranks of golf and turned professional. After 2 years of attempting to play Tour golf, Jim joined the PGA of Canada in 2007. He remains an active and highly competitive player within the PGA of Ontario Zone. In 2012, was named the President of the Golden Horseshoe Area Golf Tour and in 2013 was elected Vice President of the Hamilton Halton Junior Golf Tour. Jim is an expert in tournament and event organization and can make any event a success.

During his free time, you can find Jim in two places – at the golf course or at home being the best Daddy he can be with his three sons and wife. Jim enjoys hockey and on many Saturday nights during the winter you can find him in front of a television watching his beloved Toronto Maple Leafs.
Flavia Grosan

Flavia Grosan

Senior Software Engineer flavia@golfgeniussoftware.com

Flavia is software engineer at Golf Genius Software. She is pursuing a MSc. degree in Computer Science at École Polytechnique Fédérale de Lausanne, Switzerland, but actually comes from Romania. During her studies, she spent summers interning for Microsoft and various other research institutes and also a semester abroad at Carnegie Mellon University, PA. When not writing code, Flavia enjoys blogging and playing tennis.

Alex Tandrau

Alex Tandrau

Senior Software Engineer alex@golfgeniussoftware.com

Alex was the first employee at Golf Genius Software. He met Mike in the early formation stage of of Golf Genius Software in January, 2009, and has worked with the company ever since. Alex gained experience through internships at top software companies - Microsoft and Google, and is now focusing his energy towards growing both the GolfTripGenius.com and GolfLeagueGenius.com products.

Alex lives in Switzerland, but is originally from Romania. While back in his home country, he competed in various national and international computer science competitions. He is the recipient of the Bronze Medal - Balkan Olympiad in Informatics 2008, a Google CodeJam semi-finalist and a TopCoder finalist.

Nick Shelness

Nick Shelness

Senior Architect nick@golfgeniussoftware.com

Nick is the Senior Architect at Golf Genius Software. A former IBM Fellow, Nick's interests spread across the entire IT and communications spectrum, with particular depth in the operating systems, data communication, messaging and collaboration fields.

Nick held a number of technical positions at Lotus Development Corp, eventually becoming Chief Technology Officer and a Lotus Fellow. Before Lotus, Nick held both senior technical and managerial positions at Soft-Switch Inc., culminating as Chief Scientist. Previously, he worked in IT at British National Oil Corporation/BritOil plc, and held a number of research and teaching positions at the University of Edinburgh, including an appointment as tenured Lecturer in the Department of Computer Science of the University of Edinburgh.

In addition to his professional activities, Nick counts gardening on a large scale as one of his major pastimes. Today he lives in rural Angus, Scotland with his wife Dr. Maggi Allan and a menagerie of dogs, and cats.

Alexander Khokhlov

Alexander Khokhlov

Software Engineer point@golfgeniussoftware.com
Jon Sirois

Jon Sirois

Customer Support Manager jon@golfgeniussoftware.com

Jon is the Customer Support Manager with Golf Genius Software. He got his start in golf at around age 12 and although the golf seasons were short growing up in Northern Maine he grew to enjoy the game. His first job in golf was at age 16 working in the pro at his local course, Presque Isle Country Club. From there Jon continued his golf career at Penn State University as a Professional Golf Management major. After several internships throughout the Northeast United States his first Assistant Golf Professional job was at Hillendale Country Club in Phoenix, MD. Finally in June of 2010 Jon started here at Golf Genius Software.

Jon has many interests one of which is obviously golf but he also enjoys most all sports and is currently involved in both soccer and volleyball leagues. Other interests would include hunting, fishing, camping, cooking, and traveling.

Bart Rickard

Bart Rickard

Customer Support Manager bart@golfgeniussoftware.com

Bart has been working in the golf business since the age of 14. He grew up an avid player and received his Business Degree from Methodist University in 2007 with a Concentration in Professional Golf Management. Shortly thereafter, he was elected into PGA Membership. Before working for Golf Genius Software, he was employed as an Assistant Professional for one year and as a Tournament Administrator with the Metropolitan PGA for 3 years.

During his free time, Bart enjoys all outdoor activities which include, but are not limited to, fishing, hunting, hiking, snowboarding, and (of course) playing golf.

Brian Crowell

Brian Crowell

PGA Ambassador brian@golfgeniussoftware.com

Brian Crowell is the PGA Head Golf Professional at GlenArbor Golf Club in Bedford, N.Y., and the PGA Ambassador for Golf Genius Software.

In addition to his many golf pro duties, Brian is also very active in the media world. He co-hosted the "Golf Digest Equipment Show" on NBC, and has done on-camera commentary for the Masters, U.S. Open, PGA Championship, and the Ryder Cup. He has also been a broadcaster on CBS Sports Network, Golf Channel and NBCSports.com.

Brian also hosts a golf radio show, "The Clubhouse", and is the author of four books including Slice-Free Golf and the Idiot's Guide to Golf, which is due to be released in early 2014 by Penguin Publishing.

Brian serves as the Chairman of the National PGA Public Relations Committee for the PGA of America and has long served as a Board member of the Metropolitan Section of the PGA.

A graduate of Syracuse University, Brian is dedicated to making golf even more entertaining and growing the game